Corporate Identity
Welcome to
Jung-Ang MICROBE RESEARCH INSTITUTE
JUNG-ANA Microbe Research Institute Brand Guidline
We start innovation through R&D and new challenges!
The most critical beliefs of JUNG-ANG Microbe Research Institute are tackling new challenges through R&D and innovation. Based on our extensive R&D data accumulated over a long period, we keep working hard to create new technologies. Our R&D includes intellectual curiosity for new exploration and a healthy philosophy for a better human life in one or two decades. The sincerity of the company and sound beliefs are always the basis for innovation.
Anatomy of our Logo#00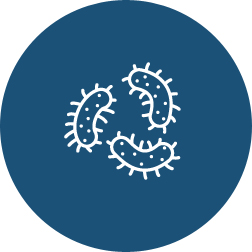 Microbial Simplification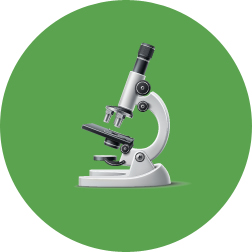 Arrangement of Microbes in a Microscope
Designed intuitively to make users think of microorganisms right away, even without any prior knowledge. The colors of the emblem, green and blue, were toned down and made more transparent, considering the characteristics of microorganisms.

The shape of a microscope used in studying living microbes is also applied. This shape highlights the meaning of 'Studying' microorganisms, which were previously found in different positions, but without significance.
Anatomy of our Logo#01
The keywords in the emblem of JUNG-ANG Microbe Research Institute are 'Microorganism' and 'Research'. The simplified pattern of a microorganism and 'research' are arranged in the microscope shape.
Anatomy of our Logo#02
CMYK 63/0/49/0
RGB 44/266/170
CMYK 73/60/0/0
RGB 99/110/251
First, the signature color is green. Under the motto of 'New Challenge and Discovery', we keep moving forward. The green color symbolizes an exploration-based challenging spirit and a sincerity to study and work hard to allow a healthy life to consumers.

The second color is blue. The blue color symbolizes 'innovation', the research philosophy of JUNG-ANG Microbe Research Institute, which keeps making the best efforts for innovation.