Regular Food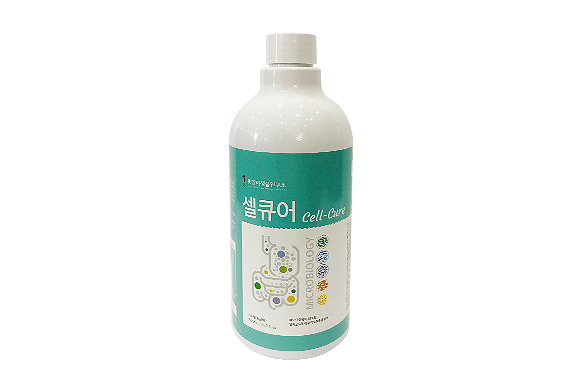 Cell-Cure
This product contains antiviral emodin and microbial metabolites that strengthen the immune system, using JUNG-ANG Microbe Research Institute's patented bioconversion technology.
Function of Cell-Cure
Cell-Cure is made of Polygonum cuspidatum culture extract. Containing microbial metabolites, it prevents viral infections and inhibits autoimmune diseases
through intestinal regulation and antimicrobial activity. It also strengthens immunity by facilitating metabolism after stimulating sympathetic nerves.
Product Features
1. One bottle of Cellcure contains herbal extracts cultured from the lingzhi mushroom mycelium with 38% of emodin.
2. The metabolite solution, a key ingredient of CELLCURE, contains the microbial metabolite 'short-chain fatty acid'.
How to consume Cell-Cure
Drink 30ml per serving, one to three times a day.
Product information
Cell-Cure contains a large amount of emodin, which is deemed to have antiviral efficacy according to diverse SCI papers. It contains short-chain fatty acid, which is effective in easing adverse effects such as a sharp rise of immunity levels including cytokine storm and regulates the innate immunity to an optimum level.
Cell-Cure

Item report number : 1975041500198

Product type : Other fermented beverage

Volume: 500ml

Inner packing : PE

Method of ingestion:Drink 30ml per serving, one to three times a day.

Storage: Store in a cool, dry place. Avoid excessive heat and light.

Manufactured by: JUNG-ANG Microbe Research Institute